Maximize Benefits. Minimize Costs.
SureCo's ICHRA Solution lets you control employee health benefits costs while adding value. Leverage the individual market to see higher engagement and lower turnover for increased productivity and revenue.
22%
average premium cost savings by SureCo clients in 2021-2023
Control Costs Without Compromising Value
Traditional group healthcare premiums are up 21%. SureCo's ICHRA Solution is free from the claims risk associated with traditional group insurance, so you get:
Transparent, predictable pricing
No dramatic rate increases or plan redesigns
A typical savings of 15-25% on yearly premiums

"Moving to an ICHRA with SureCo has been terrific for everyone involved. It eliminated the significant cost increases we would have faced, increased plan options, and ensured continued quality healthcare coverage."
Michael W. Ames
President and CEO, RFK Community Alliance
Discover SureCo's
ICHRA Solution
An ICHRA, or Individual Coverage Heath Reimbursement Arrangement, with SureCo allows mid-market and large companies to reimburse employees tax-free for the health plan of their choice on the individual market.
Thousands of fully insured plans to fit every employee's needs and budget
Predictable pricing driven by the free market instead of claims
Streamlined Enrollment Platform and year-round support
Tax-free contributions deducted via payroll
5k+
individual plans from 140 major carriers
The Impact of Engaged Employees on Your Bottom Line
400%
higher profits
Companies with highly engaged employees resulted in 400% more profit and 200% more revenue.

Harvard Business Review
61%
current benefits satisfaction
Employee benefits satisfaction fell to 61% in 2023, reaching its lowest point in a decade.


MetLife
70%
want customizable benefits
Increase employee engagement with health plans tailored to their unique needs, area, and budget.

MetLife
56%
of employees say they're more productive when they feel cared for at work (MetLife)
Unlock Peak Productivity
Boost team efficiency and turn your P&L's health expense into an asset with an ICHRA from SureCo. Our benefits solution ensures a happy and engaged workforce.
Free up your HR team to focus on revenue-driving activities
Reduce employee absences with quality health coverage
Control rising health expenses in your budget
Prevent compliance-related penalties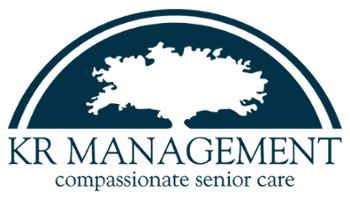 "We were looking at a catastrophic renewal increase with our traditional group health plan. Switching to SureCo saved us 35% on our premiums after the rate hike!"
Heather McKamey
VP of Human Resources, KR Management
3.1m
employees enrolled in an ICHRA
This 2022 number is up from 2 million in 2021, according to healthcare consulting firm Avalere.
800k
employers who will offer an ICHRA
The Department of Labor projects the number of employers who offer an ICHRA will increase by 255% by 2025.
Top Industries Saving With SureCo
Facing a sharp rise in group premium costs, SureCo customers in diverse industries found significant savings through our ICHRA solution.
43%
Premium Savings for Human Services
33%
Premium Savings for Entertainment
19%
Premium Savings for Healthcare
29%
Premium Savings for Education
Schedule a
15-Minute Call
Meet with a SureCo Benefits Experts to learn how our streamlined Enrollment Platform:
Leverages the 5,000+ health plans on the individual market
Keeps the cost of benefits predictable by eliminating claims risk
Ensures ACA and COBRA compliance
Works with your broker or benefits consultant
Frequently Asked Questions
How does an ICHRA with SureCo help control costs?
The individual market has seen relatively flat overall premiums year over year for the past 5-7 years. One of the largest variables for traditional group plans that increases costs is group risk due to high claims. SureCo's ICHRA model transfers that risk to the general population (~13 million individuals), so you take risk management and variable costs out of the equation.

ICHRAs can potentially save companies money over traditional group health insurance plans through several key mechanisms. With ICHRAs, companies provide employees with a set allowance to purchase individual health insurance plans, allowing for greater cost control. Instead of shouldering the burden of providing a one-size-fits-all group plan, companies can allocate a fixed budget for each employee based on their individual needs and demographics. This empowers employees to select plans that suit their preferences, potentially resulting in lower costs due to the ability to choose more affordable coverage options.
Additionally, ICHRAs eliminate the administrative costs associated with managing a traditional group plan, such as enrollment, claims processing, and compliance. By transitioning to ICHRAs, companies can streamline their administrative processes and allocate resources more efficiently.
Overall, the flexibility, cost control, and reduced administrative burdens associated with ICHRAs can contribute to significant cost savings for companies when compared to traditional group health insurance plans.
Try our Savings Calculator to get an estimate of how much your company could save on premiums with SureCo.
Will the enrollment platform work with the other systems used by our operations and HR team?
Our Enrollment Platform works with 150 of the top HRIS and payroll systems. Our API calls to your existing systems make them even more valuable by integrating an innovative digital healthcare marketplace that helps your employees find the right insurance for them and lessens the administrative burden for your HR staff. With SureCo's Enrollment Platform you will get:
The ability to give your employees freedom of choice and control of their own healthcare

The ability to give your HR staff the time they need to engage top talent

Greater cost control

Improved employee engagement

Lower risk

A powerful recruitment tool

Educational materials to support your employees
Will my human resource team save time during open enrollment?
Yes, our platform and service are designed to help your team remove or reduce manual processes that can hinder productivity before, during, and after open enrollment timeframes. Throughout the year onboarding new employees is also made easier and more effective allowing your team to focus on other priorities.
Can I continue using my broker or benefits consultant through SureCo?
Many companies have longstanding relationships with their brokers or benefits consultants, and we understand just how valuable they can be. We are a broker-first company, meaning we prefer to get brokers involved sooner rather than later in the process.
We provide robust incentives for our broker partners to help them maintain their relationship with your business. They are also encouraged to continue writing their own ancillary benefits, which we can then incorporate directly into our Enrollment Platform.
With SureCo and your broker or benefits consultant, you'll have a powerhouse team behind you!
Download our Partner Guide for more information on how SureCo works with brokers to create a winning scenario for all parties.
How long does it take to enroll hundreds of employees in individual plans?
SureCo's advanced technology makes it easy to enroll hundreds of employees in individual plans in less time than it would take to enroll them in traditional group plans.
Our Enrollment Platform simplifies the selection process, so every employee can compare the plans that are best for them according to their individual needs. Our dedicated white-glove customer service team is there every step of the way, from implementation and open enrollment to ongoing support throughout the year.