Get to Know Our
Leadership Team
Meet the dynamic leaders driving SureCo's unwavering commitment to improving the health of working Americans through simple yet innovative solutions and services.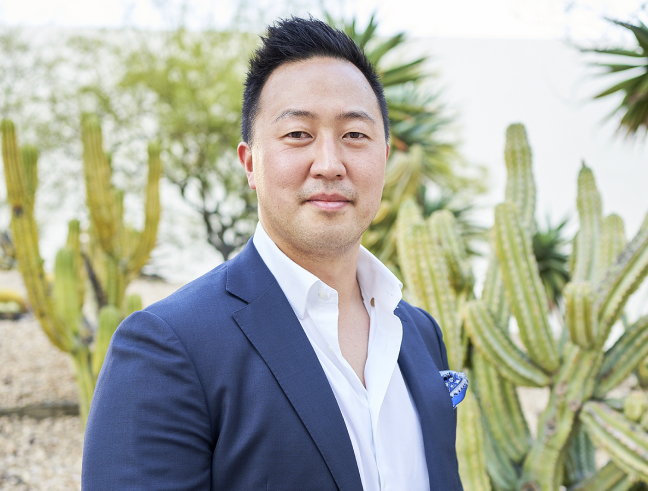 Matthew Kim
Co-Founder & Chief Executive Officer
Matthew Kim, the co-founder and CEO of SureCo, has charted an inspiring journey from an entry-level appointment setter to an Executive Leader. With 20 years of entrepreneurship under his belt, Matthew has an impressive record of building and exiting top-tier firms in health and tech, including a national TPA and Bayside Insurance - one of California's largest health insurance agencies. Matthew's leadership has catapulted SureCo into Inc. Magazine's top 250 fastest-growing private firms in America. With the strategic acquisition of tech companies Tembi Health and Hixme, he's transformed SureCo into a Customer Led Product company. His fervor for effecting positive change in American healthcare remains undiminished as he continues to pioneer SureCo's product practices.
Matt Christopherson
Co-Founder
As an original SureCo founder, Matt Christopherson evangelizes our mission through high-profile partnerships. He previously served as the company's Chief Revenue Officer, leading all sales acquisition and customer success initiatives across the organization. Matt, or MC as he's commonly known, is an industry veteran with entrepreneurial experience launching, leading, and growing multiple companies. He is a serial entrepreneur who has owned three businesses, including an internet service provider sales company and a toner sales company, which is where he met founding partner, Matthew Kim. After leaving toner sales, he founded Bayside Insurance with Matthew, which evolved into the SureCo we know today.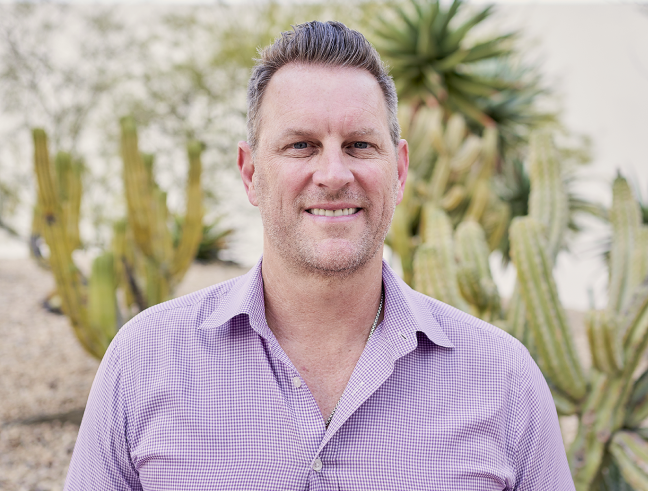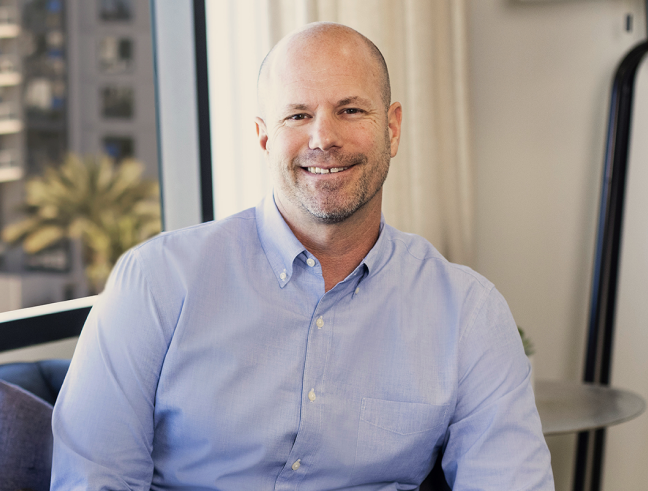 Erik Wissig
Chief Operating & Financial Officer
Erik is SureCo's CFO & COO and works across all areas of company, supporting teams with strategic execution and management. He joined SureCo in 2020 and swiftly moved to acquire technology from Hixme, a tech company he co-founded. As Hixme's CFO, he raised Seed, Series A, and Series B venture capital rounds. Erik has 25+ years of experience at the cross section of healthcare and technology. His career began in investment banking, and he advised on corporate transactions for Cardinal Health, Tenet, USC University Hospital, and IAC Interactive, and more. He earned his degree in Business Economics and German from the University of California at Santa Barbara and achieved the Chartered Financial Analyst designation from the CFA Institute.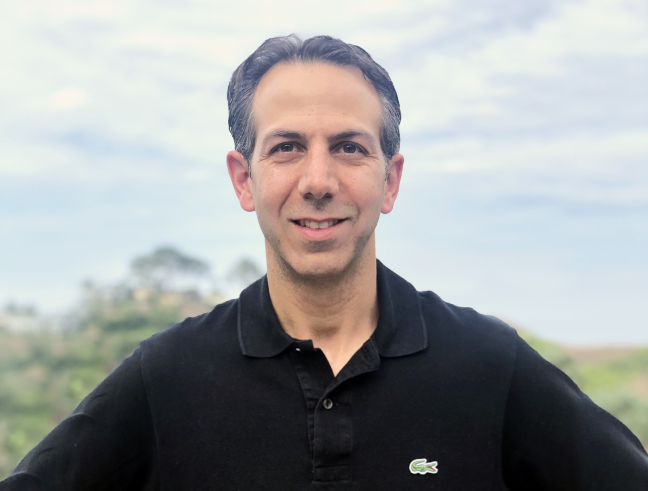 Amir Pirnia
Chief Technology Officer
Amir joined SureCo in 2020 as Chief Technology Officer to grow our enterprise market and its core businesses. Amir launched his career at Legalzoom.com, where he played a critical role in building the company's backend infrastructure. Amir previously worked at Hixme, where he successfully launched its innovative business-to-business enterprise health benefits platform, which has expanded to become the SureCo Enrollment Platform. He orchestrated the company's development of a powerful engine enabling employees to tailor their health insurance coverage. After graduating from the University of Windsor with a degree in Computer Science, Amir earned his MBA from Northwestern University.
Adam Pines
Chief Marketing Officer
Adam leads marketing at SureCo where he combines performance storytelling with a commitment to delivering effective health coverage solutions for working Americans. Before SureCo, he held marketing and revenue leadership roles at major corporations such as Time inc (Meredith Corp.), AOL, and Bridgewater Associates. He began his career as a journalist stationed globally with Al Jazeera and ABC News.
Adam holds a BA in Literature from Tel Aviv University, and an MBA from Harvard Business School. He resides in Los Angeles with his partner and their beloved yet high-maintenance dog, Nell.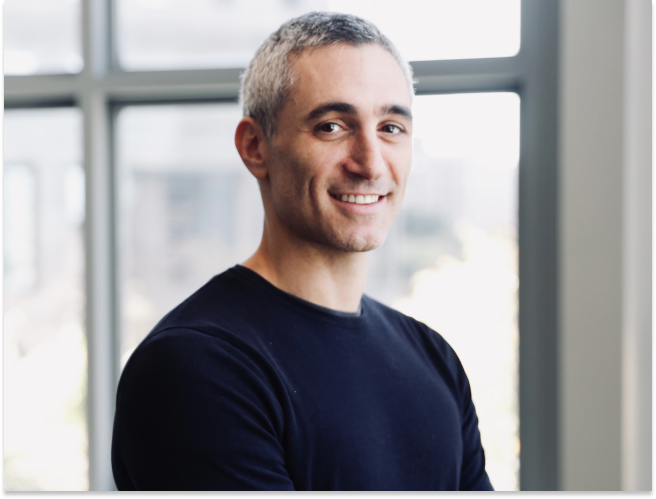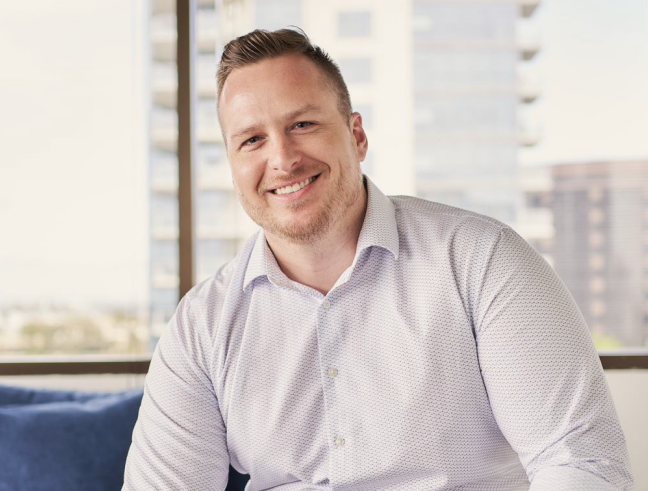 Adam Olson
Vice President of Growth Management
Adam joined SureCo in 2021 to stand up what is now known as our Enrollment Platform. With an impressive background in both sales and marketing, he has worn many hats throughout his tenure at the company. In his current position as Vice President of Growth Management, Adam continues to oversee the Enrollment Platform he helped build, as well as drive go-to-market functions and long-term strategy for all SureCo products. He is a hands-on leader with no qualms about rolling up his sleeves and doing the work alongside his teams. Before SureCo, Adam served as the Director of Marketing for one of the best fitness organizations on the planet, UFC Gym. He holds a Bachelor of Arts degree in Economics from the University of California, Riverside.
John Cullen
Vice President of Sales
John serves as the Vice President of Sales at SureCo and brings a wealth of experience in driving revenue and enhancing customer value to the company. With a balanced approach that marries a data-driven mindset with a customer-centric philosophy, he effectively leverages trailblazing initiatives to fuel growth. John joined SureCo in 2014 and was previously the Vice President of Revenue for the IFP Market Division, where he established and led high-performing teams in direct marketing, sales, customer success, and revenue operations. He began his career in insurance sales at LIG Solutions in 2013, which was recently acquired by Arthur J. Gallagher & Co (Gallagher).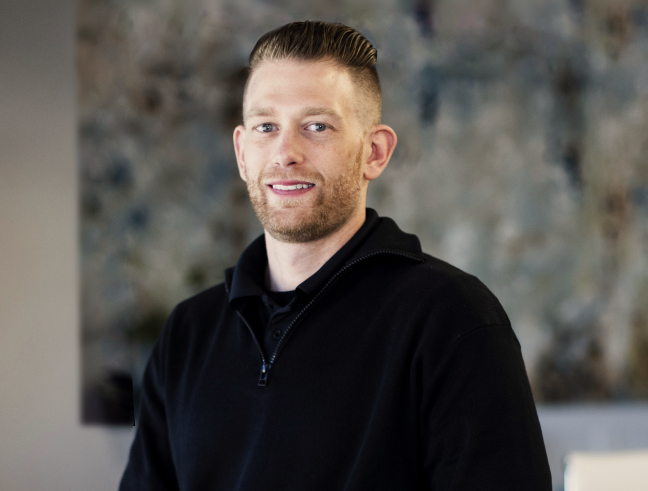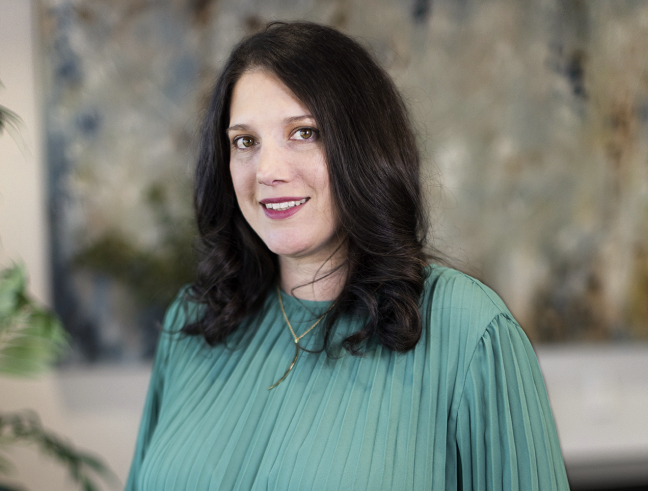 Lindsey Unterberger
Head of Content Marketing
Lindsey joined SureCo at the beginning of 2023 to lead the team's content marketing efforts, where she spearheads everything from webinars to resource guides. With nearly 20 years of content creation under her belt, Lindsey's superpower is her ability to translate complex subjects into digestible information. She's passionate about increasing access to healthcare and was most recently the senior brand and content director for Minded, a VC-funded telepsychiatry startup. Prior to that, Lindsey held editorial leadership positions at Group Nine Media, Dailymail.com, and Glamour. She lives in Brooklyn, New York, with her husband, two kids, and a senior rescue dog.
Elena Fuentes
Director of Clinical Operations
Elena joined SureCo in 2022 as Director of Clinical Operations with an objective to improve healthcare operations and lay the proper foundation for scaling SureCo's telemedicine services. With a background in Acute Care and Surgical Nursing and Physician Practice Management, she brings wisdom and proficiency that bridges the gap often created when healthcare meets private business. Prior to joining SureCo, Elena served as Vice President of Operations for Pain Specialists of America, a private equity-backed management services organization, where she worked for over eight years to refine and scale clinical operations. Elena is proud to be a native Texan and lives near Austin with her husband, kids, and two dogs.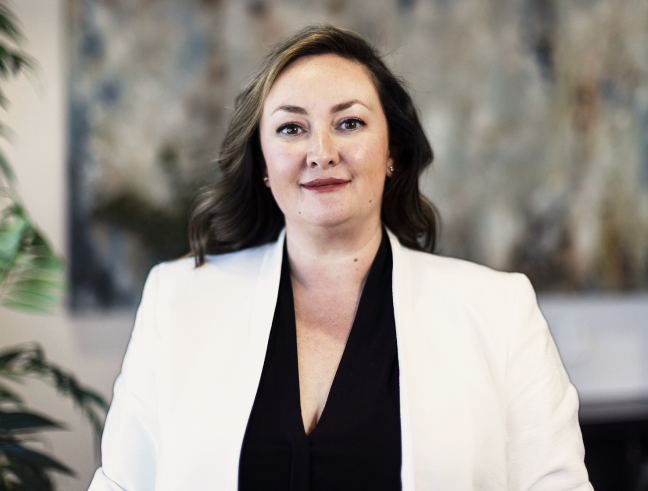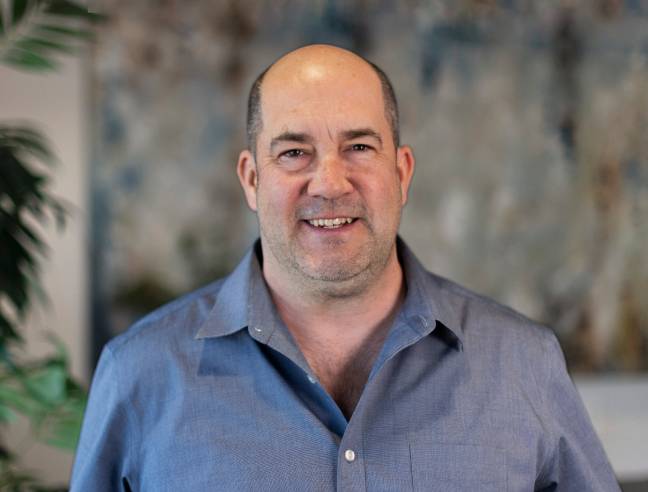 John Jenkins
Head of Compliance
John is an experienced compliance professional who joined SureCo in 2022. Prior to SureCo, John worked for Association Member Benefits Advisors where he honed his risk management and corporate governance skills for a national insurance agency and third-party administrator. From 2010-2019, John was the Chief Compliance Officer for Boon Investment Group, a corporate registered investment advisor with over $350 million in pension assets under management. While there, he implemented solutions to compliance complexities surrounding the ACA. John lives in Austin with his wife, three kids, and their dog, Mojo.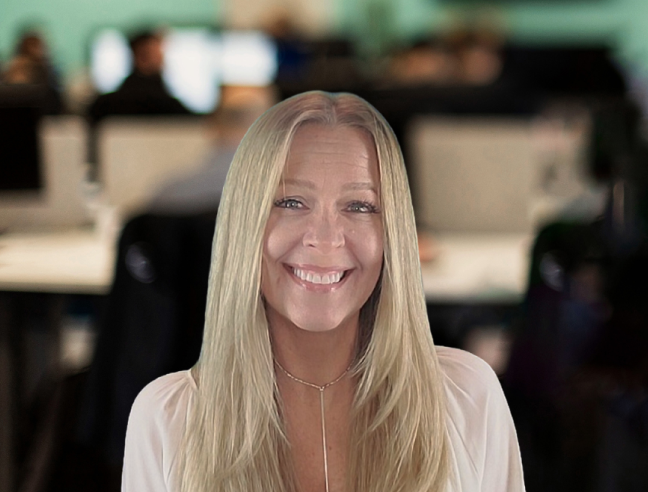 Lori Infuhr
Operations Manager
Lori joined SureCo in 2021 as Operations Manager of SureCo's Enterprise division. Lori is responsible for ensuring all customers receive access to the widest selection of individual plans possible through our Enrollment Platform. She also facilitates all client funding and premium transactions. Lori has been in the health insurance area for over 30 years and spent 27 of them at Anthem, where she focused on the individual markets. She worked in both customer service and provider network contracting and was famous for saving customers money and improving processes. Lori loves her job and the people she helps even more.
Justin Liu
Senior Product Manager
Justin leads product development and strategy at SureCo, providing the roadmap and driving execution to deliver delightful customer experiences with innovative solutions. Before SureCo, Justin led product teams at Indeed and Kanzhun, Inc., where he was focused on growth and revenue-driving features. He also has an extensive background in marketing and statistics. Justin holds a BS in Applied Mathematics and Economics from Brown University, and an MBA from the University of Notre Dame. He currently resides in the Bay Area with his family and several aquariums of tropical fish.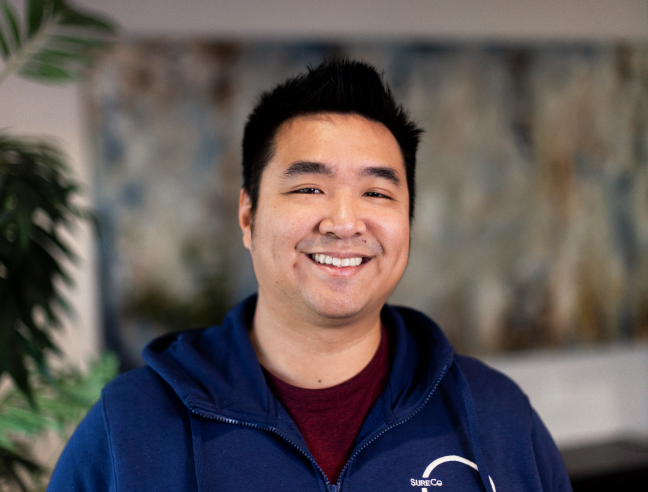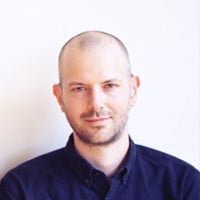 Sacha Hurley
Lead Product Designer
Sacha is SureCo's Lead Product Designer. He brings six years of experience in design from his previous role at Meta, where he was fortunate enough to work on projects like Facebook's Ads Manager platform. Sacha uses his skills and expertise in user research, roadmapping, and design to enhance the customer experience and user flow of SureCo's Enrollment Platform. Originally from Vancouver, Canada, Sacha now resides in the Bay Area with his partner. He graduated from the Emily Carr Institute of Art and Design in Vancouver. In Sacha's free time, he enjoys playing basketball, reading, and learning new things. He likes starting his day with a good cup of coffee.