Group Benefits That Let Everyone Win
Supercharge your benefits strategy with an ICHRA. It's the new way to do employer-sponsored health insurance.
Discover SureCo's ICHRA Solution
With an ICHRA, or Individual Coverage Heath Reimbursement Arrangement, from SureCo, employees choose the individual health plan that's best for them, you decide how much to contribute tax-free, and we handle the rest.
Gives employees the freedom of choice
Saves customers an average of 20% on yearly premiums
Streamlines open enrollment with advanced technology
Partners with brokers & benefits consultants

"Moving to an ICHRA with SureCo has been terrific for everyone involved. It eliminated the significant cost increases we would have faced, increased plan options, and ensured continued quality healthcare coverage."
Michael W. Ames
President and CEO, RFK Community Alliance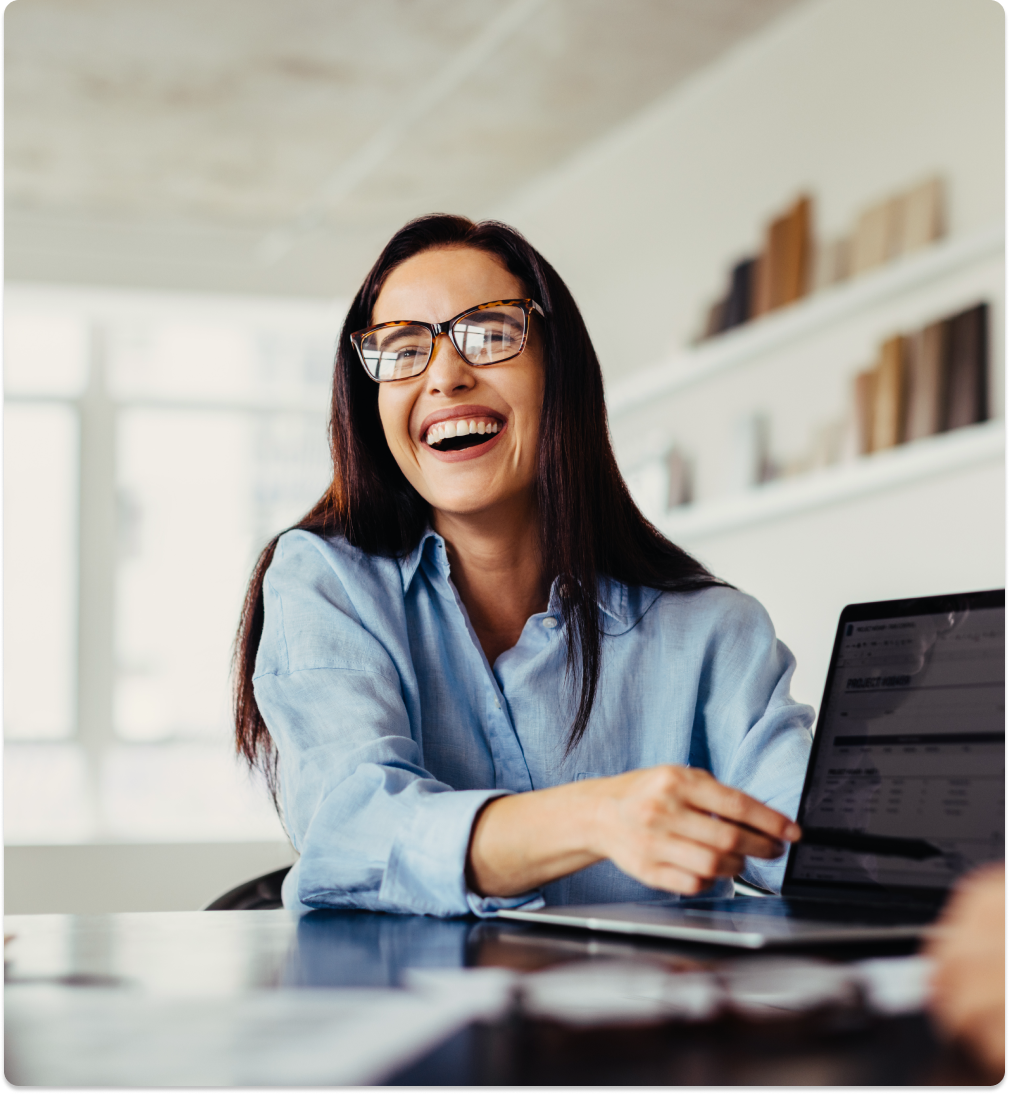 3.1m
employees enrolled in an ICHRA
This 2022 number is up from 2 million in 2021, according to healthcare consulting firm Avalere.
800k
employers who will offer an ICHRA
The Department of Labor projects the number of employers who offer an ICHRA will increase by 255% by 2025.
An ICHRA Solution That
Gives Everyone What They Want
—Seriously, Everyone
Employees
One-size-fits-all group plans rarely fit anyone. Give your employees the ability to choose coverage that works best for their needs.
Access to in-network coverage in their area
Option to keep their doctors at the best price
Ability to choose a plan aligned with their budget
Help selecting the right plan for their family
Human Resources
Your employees want more healthcare options. Your company wants to control costs. Your HR team wants to save time. The answer is SureCo's ICHRA Solution.
Increased employee satisfaction
Fully managed, ACA-compliant enrollment
Seamless, custom integration with HRIS & payroll
Cost control without compromising quality
Finance and
Operations Teams
Boost team efficiency and turn your P&L's health expense into an asset with an ICHRA from SureCo. Our benefits solution ensures a happy and engaged workforce.
Stable pricing for more accurate budgeting
No renewal rate surprises due to high claims
Tax-free contributions deducted via payroll
Increased productivity and revenue
Business Owners
and CEOs
Stellar health benefits help leading organizations attract and retain top talent. Secure your competitive advantage by leveraging the individual market.
Benefits that will attract and retain talent
A healthy, engaged workforce
Cost-effective coverage for every employee
Time back for HR teams to add strategic value
Schedule a
15-Minute Call
Meet with a SureCo Benefits Expert to learn how our streamlined Enrollment Platform:
Leverages the 5,000+ health plans on the individual market
Keeps the cost of benefits predictable by eliminating claims risk
Ensures ACA and COBRA compliance
Works with your broker
5,000+ Plans From Over 140
Trusted Carriers