Come Work With Us
If you're a talented professional who wants to be part of a revolutionary way of delivering health benefits to workers, we want to meet you.
Explore Career Opportunities
Want to reset the health coverage paradigm in America? Look no further.
Stop pursuing hollow growth metrics that leave you feeling empty inside. At SureCo, your hard work and passion translate directly into an impact on the health and well-being of Americans.
As one of the few companies whose social mission directly aligns with our business model, the more customers sign with SureCo, the more people you help. Groundbreaking, right? At SureCo, your role is more than a job—it's a purpose.
Empowered to Drive Impact
Drive change from every corner of the SureCo organization. We believe no position is too large or too small to deliver transformative impact.
Sales and Marketing
If you are obsessed with driving go-to-market strategy, increasing leads, and closing deals, check out our sales and marketing openings.
Technology
SureCo's technology team is the backbone that powers our industry-transforming benefit solutions. Help us build tools to improve Americans' health.
Corporate Functions
It's not just about crunching numbers; it's about crushing our goals. Bring your problem-solving skills to unlock our biggest business opportunities.
Operations
From patient operations to customer success and beyond, we act with integrity and steer the health of the business with ownership and great pride.
Embracing Innovation
We believe in challenging the status quo. As a member of the SureCo team, you'll have the opportunity to explore new ideas, leverage cutting-edge technologies, and contribute to the development of groundbreaking solutions that revolutionize the way healthcare is delivered.
Our Company Culture
We pride ourselves on being humble, driven doers, with a culture centered on ownership, accountability, and empowerment. Ready to leave the fluff at the door and join us?
Impact
Our efforts and purpose are guided by our mission to improve the health and well-being of Americans.
Continuous Improvement
We pursue an ever-rising bar for excellence across everything we do.
Ownership
We act with integrity and take ownership of our roles.
Thoughtful Collaboration
We practice thoughtful collaboration to ensure our initiatives have buy-in and partnership across the organization.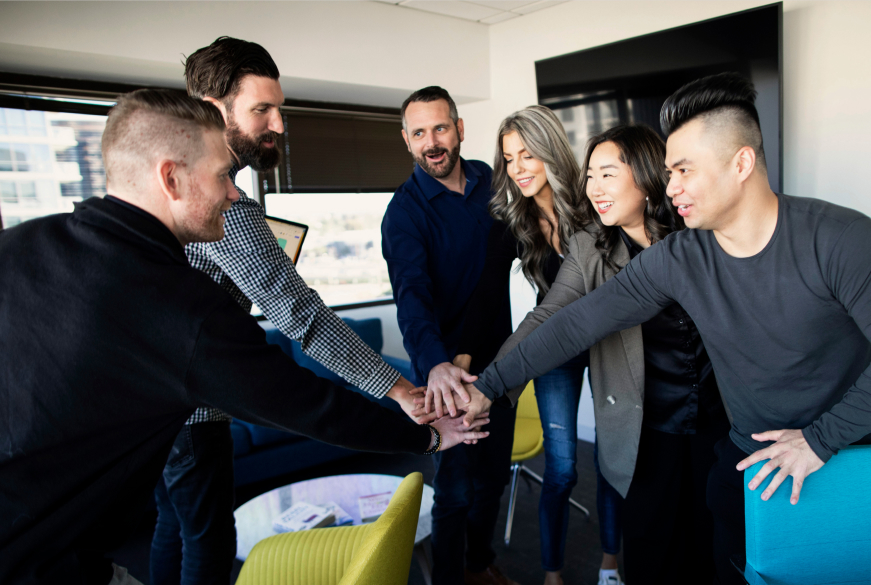 Caring for Our Own
We're passionate about improving the well-being of people—starting with our own. See the full range of competitive benefits that come with being part of the SureCo team.
Health
Stay healthy. Choose from high-quality ICHRA medical plans, as well as dental and vision.
Wellness
Life happens. Enjoy access to telemedicine services, wellness, and assistance programs on us.
Financial
Save for the future with our 401(k) company match, basic insurance, and long-term disability.
Development
Reach your fullest potential. We offer extensive developmental opportunities to help you with personal growth.
Celebrations
We host monthly birthday celebrations, lunch and learns, happy hours, team-building activities, and much more.
PTO
Unplugging is important. We encourage everyone to recharge with our generous time-off policy.