Be the Hero
Your Clients Deserve
We give you the tools and services you need to effectively leverage the value of individual market. SureCo's ICHRA Solution is the secret tool top benefits consultants use to scale their business—and benefit everyone.
22%
Average premiums savings by SureCo
clients from 2021-2023
Supercharge Your Book
of Business With SureCo
Offer clients a creative solution to their current group insurance program (both insured and self-funded) with SureCo's ICHRA administration platform.
Clients save 15-25% on premiums by leveraging the individual market.
Employees choose from 5,000+ fully insured quality plans across 140 major carriers.
Advanced technology seamlessly enrolls 100s of employees into plans.
Brokers, advisors, and benefits consultants reap long-term rewards.
"We've had clunky experiences with other ICHRA administrators. With SureCo, it was smooth as silk. The technology is superior and the execution was flawless."
Eric Kasen
President, Brown & Brown
3.1m
employees enrolled in an ICHRA
This 2022 number is up from 2 million in 2021, according to healthcare consulting firm Avalere.
800k
employers who will offer an ICHRA
The Department of Labor projects the number of employers who offer an ICHRA will increase by 255% by 2025.
SureCo's ICHRA Impact
Facing a sharp rise in group premium costs, SureCo customers in diverse industries found significant savings through our ICHRA solution.
43%
Premium Savings for Human Services
33%
Premium Savings for Entertainment
19%
Premium Savings for Healthcare
29%
Premium Savings for Education
Putting Our Consultant Partners'
Priorities First
Express ICHRA Quoting
Get an instant analysis and premium savings estimates across multiple scenarios for your clients.
Competitive Compensation
In most cases, our partners' compensation either stays level or increases.
Lead Generation & Enablement
We provide co-selling and co-marketing services for our trusted broker partners.
We Handle Enrollment, So You Can Focus on Growth
SureCo is the preferred benefits consutant solution for administering an ICHRA to large teams. We take care of every detail with our intuitive Enrollment Platform and customer support.
Fully-Managed Onboarding
Our Enrollment Platform manages the entire open enrollment process.
Ancillary Integration
We work with you to incorporate vision, dental, and more into our platform.
Robust Reporting
Get the documentation needed to ensure your clients stay compliant.
Ongoing Support
From implementation to account management, our team is here for you.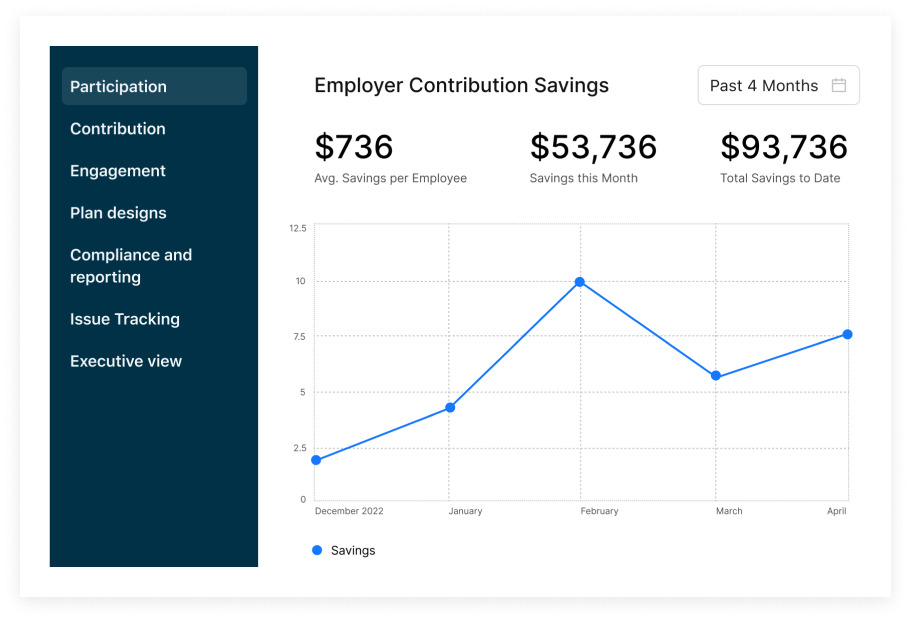 Download Our Partner Guide
Unlock new revenue opportunities with SureCo's ICHRA Solution. Learn how we team up with benefits consutlants, so everyone wins.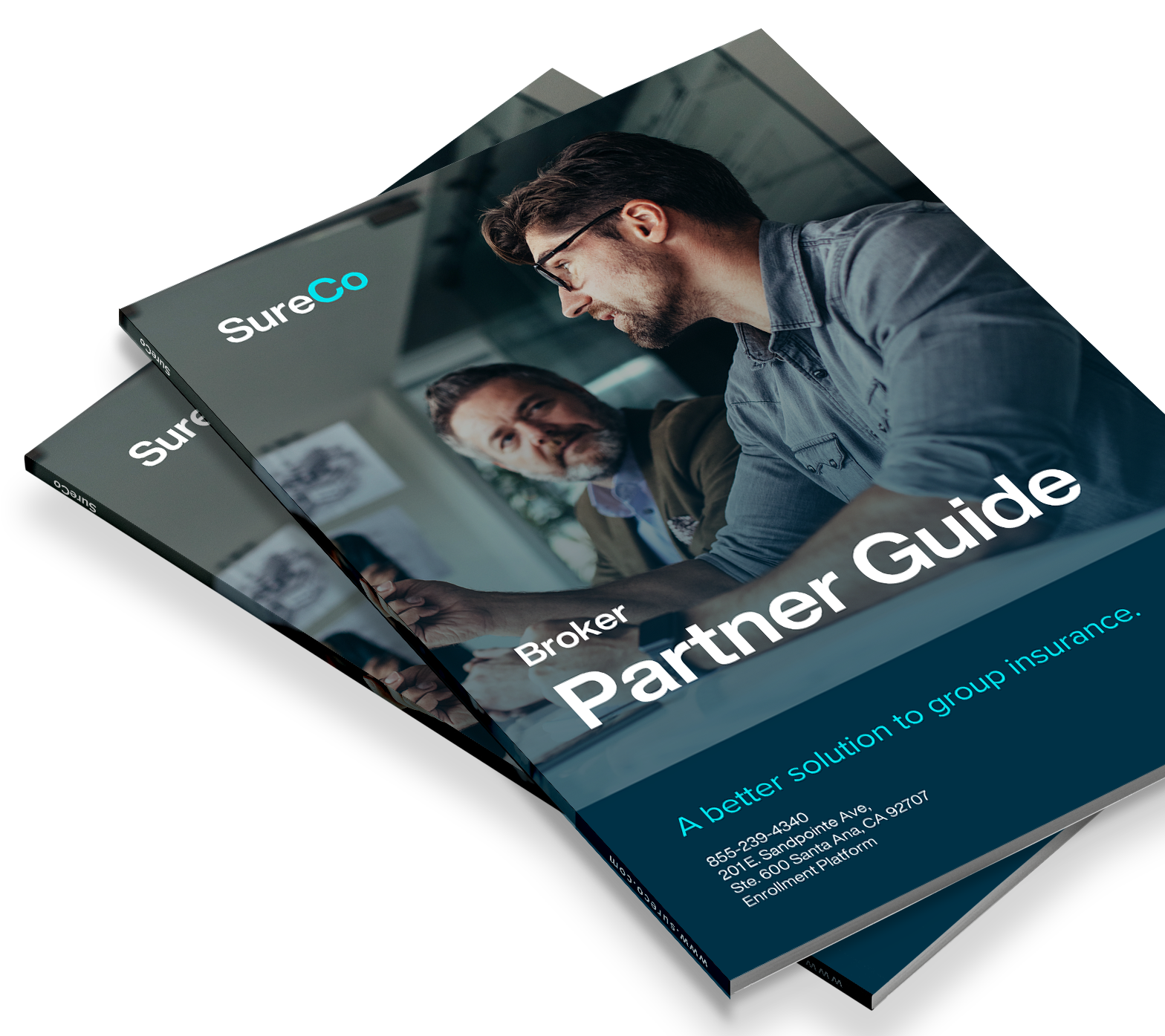 Ready to Hear More? Let's Talk.
Schedule a 15-minute call to explore partnership opportunties today.
Robust compensation incentives
Express ICHRA quoting
Lead generation and enablement
Ongoing account management
Frequently Asked Questions
How does SureCo work with brokers and benefits consultants?
We are a broker-first company, meaning we prefer to get brokers involved sooner rather than later in the process. Many brokers have longstanding relationships with their clients, and we understand just how valuable you can be to a business. We provide robust incentives for our broker partners to help them maintain their relationship with their clients.
Download our Partner Guide to learn more.
What types of companies are a good fit for SureCo's ICHRA Solution?
SureCo's ICHRA solution can be a great fit for many companies, but especially those businesses that exhibit any of these factors:
Companies facing large premium increases: Fully-insured with high utilizers and/or overall experience rating.

A multi-state footprint: Companies that have employees in different states, including those with newly expanded remote-work practices.

Self-funded: High and/or variable claims and administrative burdens.

Recruitment or retention issues: Employee dissatisfaction due to benefits.

Carrier dependencies: Groups that are limited in offerings due to carrier writing requirements, or unable to offer carriers that meet the employees needs.

Participation and Affordability: Groups that struggle with participation minimums or face compliance hurdles with affordability.
Will I still be able to offer my clients ancillary benefits?
We encourage brokers to continue writing their own ancillary benefits, which we can then incorporate directly into our Enrollment Platform.
What kind of support does SureCo provide for my clients and me?
Our white-glove service includes the following support elements: onboarding and implementation, open enrollment, and ongoing help.
We have a team of migration specialists who create an implementation plan and timeline. They will get your client set up on the Enrollment Platform and troubleshoot any integration configuration issues. We also provide company communication and compliance documents and offer team education sessions and guides.

Prior to open enrollment, we handle all employee training sessions and offer employee educational materials. When OE begins, we provide care navigation support and special-case assessments.
After open enrollment, SureCo provides admin access, payroll and funding reports, data for filings, QLE management, employee support, and more.
What are the benefits of an ICHRA with SureCo?
More choice for employees: Open access to all carriers and plans available so employees are able to get the right coverage that meets their needs at the right price.



Cost control and stability: Flatten cost curve over time, and quickly becoming more competitive vs. traditional group options.


Reduced administrative tasks: With the right technology partner to administer, integrate, educate, and provide 1:1 guidance for employees.


Streamlined open enrollment and renewal: ICHRA is carrier agnostic. A company's contribution and price is based on transparency in benchmark plan rates and competitor from carriers to win subscribers.
5,000+ Plans From Over 140
Trusted Carriers