Guide: ICHRA for the Hospitality Industry (2023)
The hospitality industry is growing fast, but staffing shortages are causing worries. Around 38% of hospitality workers aim to leave for better benefits, including health insurance. To tackle this, many businesses are adopting the Individual Coverage Health Reimbursement Arrangement (ICHRA) model to provide flexible and personalized health benefits, supporting industry expansion and cost management. Find out more about SureCo's innovative ICHRA Solution in our latest guide.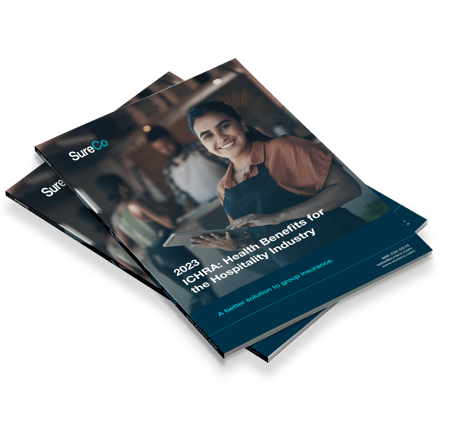 Download "ICHRA for the Hospitality Industry"